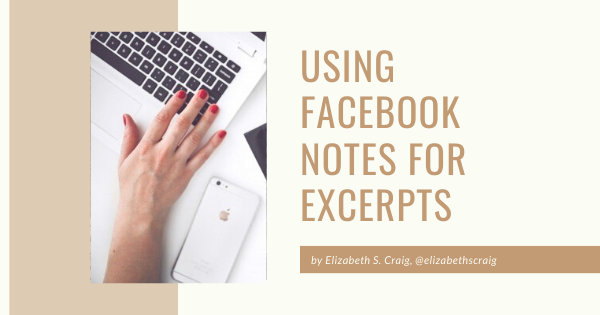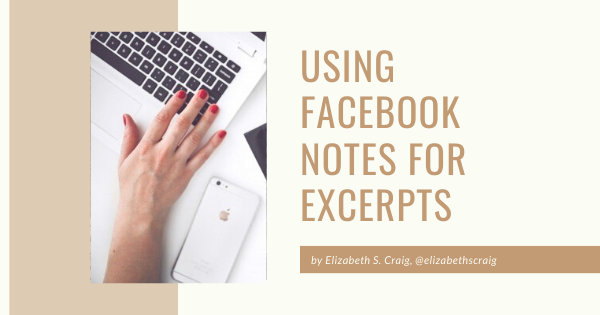 by Elizabeth S. Craig, @elizabethscraig
I'm trying to be a little more active on Facebook…not because I enjoy the platform, but because so many of my readers are there.
I read a BookBub post a while back that I'd bookmarked.  It involved using Facebook for promotion and nothing mentioned seemed extremely time-consuming.  One of the ideas mentioned in the article was to use the Facebook notes feature to publish an excerpt from your book.  The post said Debbie Macomber was a great example of an author using this approach well.
I decided to give it a go in November about a week before my release day.  But it wasn't as intuitive a process as I'd thought it would be.  The notes feature on a personal profile is easy enough to find, but as a page, I was baffled and it took me a ridiculous 30 minutes to figure it out.  I thought I'd detail the steps I took below in case anyone else ends up as confused as I was.
First off, I read up on some of the best practices for businesses using the notes feature. The different articles I read recommended that the add the "notes tab" to our page's list of featured tabs so readers could find our notes easily (you can see this in action with Debbie Macomber's notes in the link above).
Go to your page's dashboard.

The first mistake I made was to go into settings from my home page. Nope. This leads to an entirely different settings menu, little did I know.  First, go to your dashboard (I did this by clicking on my notifications tab) and then click settings on the far right.
Click Templates and Tabs: 
Add the new tab (at the bottom of the page that pops up). Reorder the tabs, if you want (you do that by clicking, holding, and dragging the horizontal lines on the left). 
Go back to your page's home page and click on the new notes tab
Click "add note" in the top-right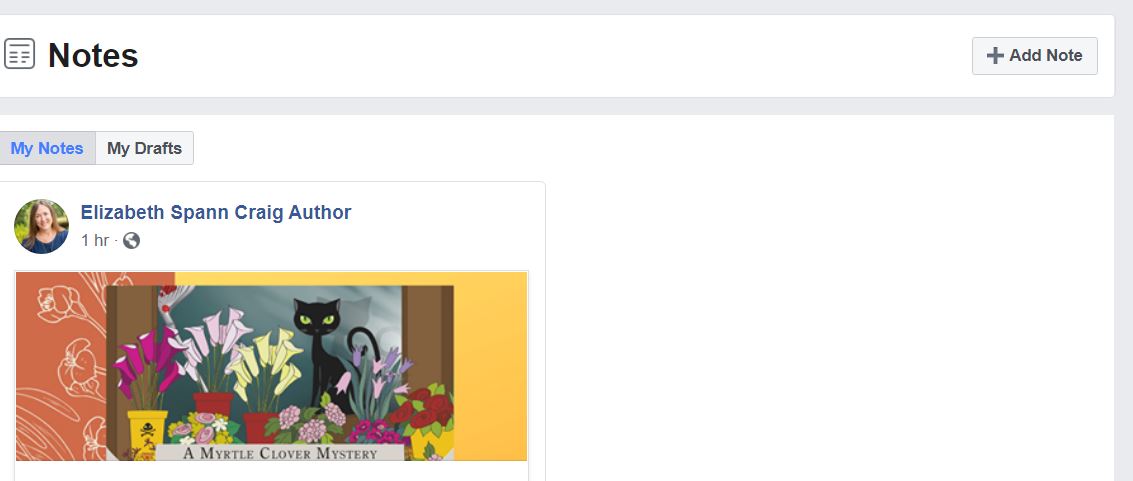 Put in a header. I designed this one on Canva in minutes (free account)

Put in a title and use styles, if you like (if you hover over the paragraph symbol, the styles will pop up)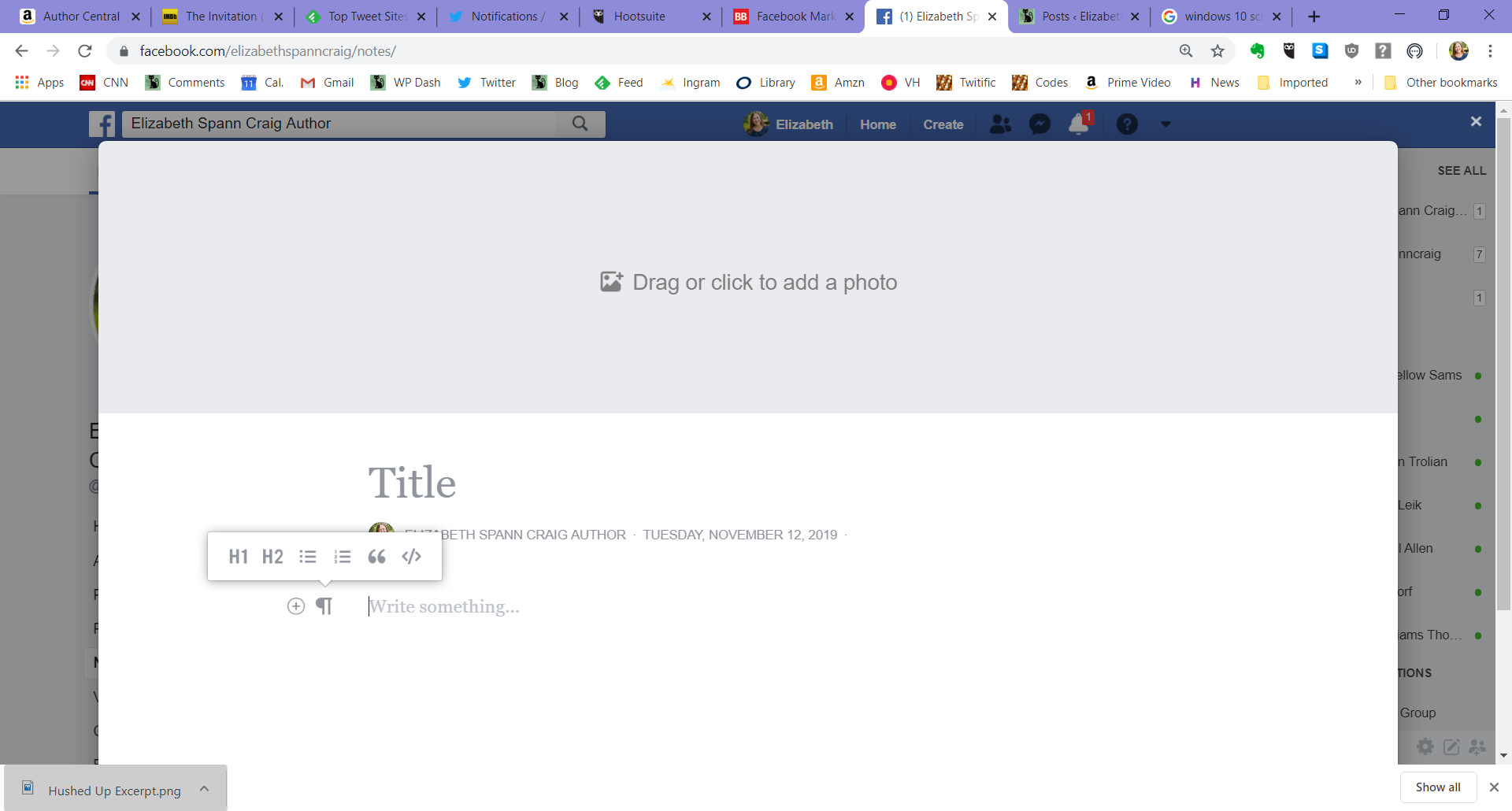 Consider adding some links at the end (I also hyperlinked the title):

You end up with something like this: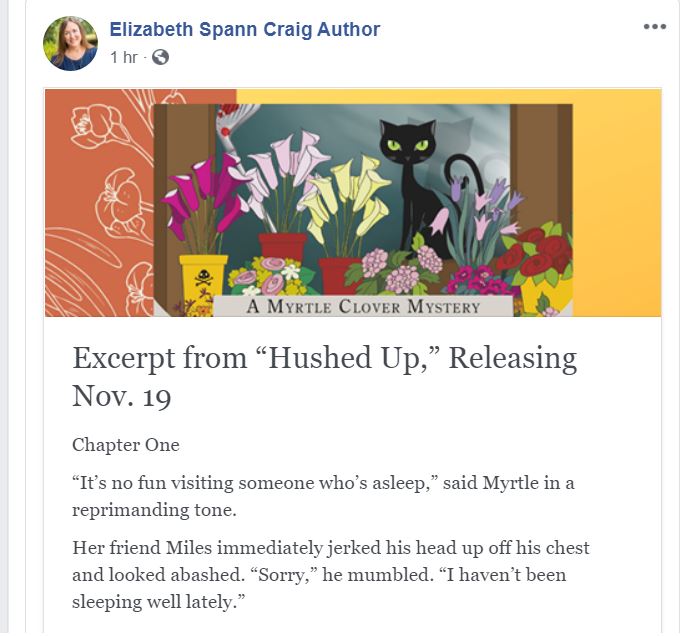 This is definitely something I'll repeat again.  For one, the post got good engagement.  For another, it was an un-obnoxious way to point out that my release was coming in a week.
Have you shared excerpts online?  Do you use Facebook notes?  What promo-related things have you been working on?
Using Facebook Notes for Excerpts: Click To Tweet
Photo on Visualhunt.com